Get to know the partnership program between Start Engineering JSCo and Schneider Electric Bulgaria for production and assembly of Okken equipment.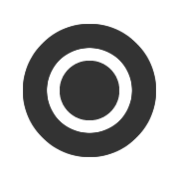 What we offer:
As part of their partnership program, the teams of Start Engineering JSCo offer complete design, production, assembly, delivery and commissioning of all types of configurations with equipment of Shneider Electric from the Okken series.
Design
We offer complete design with Schneider Electric equipment – working and technical projects, detailed price offer.
Production and assembly
Start Engineering JSCo has its own specially built production line for assembling the most successful series of SE.
Start-up and commissioning
Our engineering teams have many years of experience and know-how in working with Schneider Electric equipment. We can implement any industrial solution.
Expensive innovations that save money
Our cooperation with Schneider Electric is based on the principle that we must always offer our customers the best on the market. The SE series we offer are among the leading LV solutions, but in the overall implementation of a project, the final cost of implementation and maintenance will be lower than the use of risky products of dubious quality that could interrupt your production processes. or operation.
All SE products we offer are designed for start-up and service in a working environment, without interrupting the processes. This allows extremely efficient and trouble-free maintenance and replacement of components in a working environment, 24/7, without interruption.